Seasonal Home Tips: Fall Edition
Come one, come Fall! Wondering how to best maintain your home this season? Here are a few seasonal tips to keep in mind as we enter into one of the most beautiful seasons!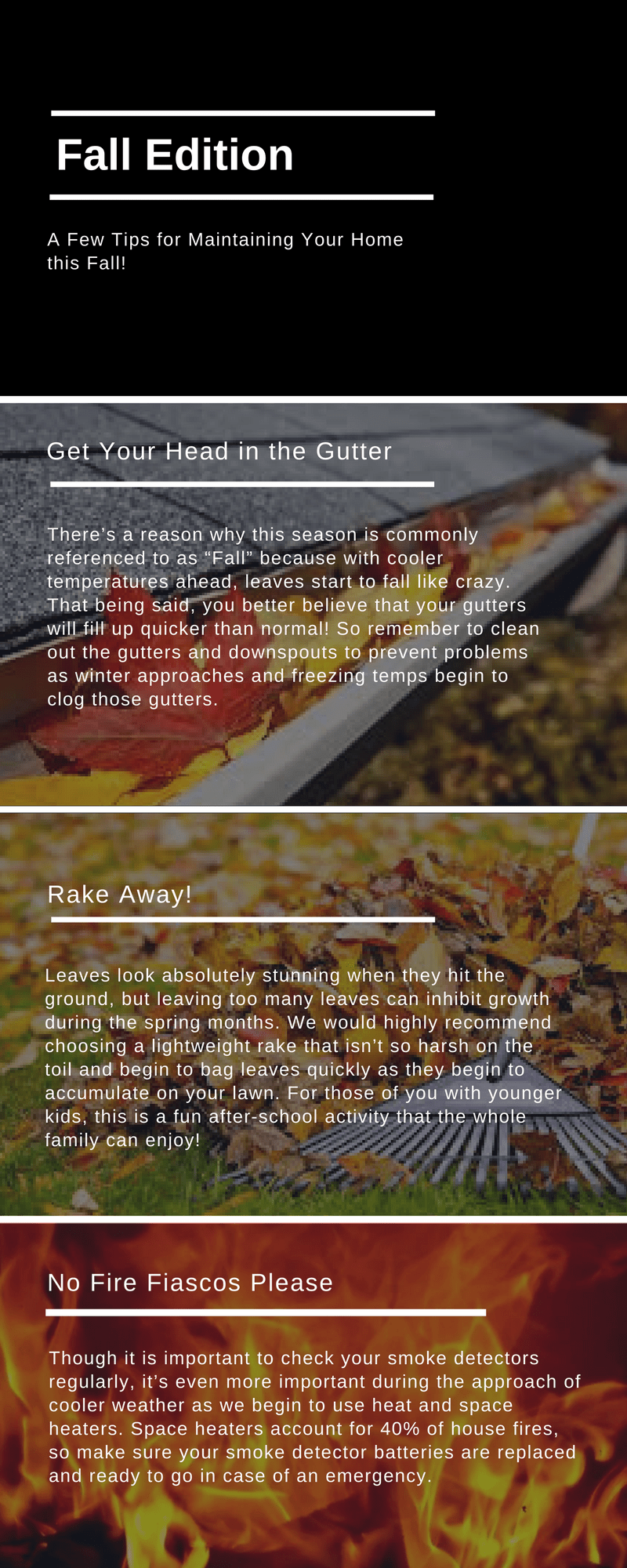 These are just a few tips to keep in mind this fall! We hope you enjoy the cooler weather…treat yourself to a warm cup of hot chocolate while you're at it. Happy Fall, y'all!